We are pleased to announce that Small Business Grants has launched and is open for applications.
Applying for this exciting new initiative is easy. If you run a small business that was incorporated at least one year ago, are actively trading, and your turnover is between £50,000 and £500,000, you are eligible to enter. All you have to do is fill in a single form talking about your business; this can be done here.
Small Business Grants is organised by the leading business advice website SmallBusiness.co.uk, which receives many requests every month from would-be entrepreneurs and existing company owners asking what financial assistance is available to help them, start, run, grow and succeed.
Whether you are launching a cafe, running a business from home, or perhaps taking on a franchise arm, you will require funds to start and grow your company. Depending on the type of business, this requirement may vary from a few hundred pounds to multiple thousands.
Every month, one business deemed by our panel of independent judges to be the most deserving will benefit from a package including a financial grant, as well as being featured on our Small Business Grants site as a monthly winner.
In your application, make sure you include as much information as possible on your successes so far. Using figures and examples where you can, such as turnover growth, key contracts won, partnerships forged, or anything else that helped your business move forward, will help your nomination.
Good luck!
Our Small Business Grants scheme is sponsored by Travelers, A City Law Firm, Melt, and Shelley Stock Hutter. These selected partners are specialists in the small business sector and are focused on offering products and services tailored for SMEs. For more information about what they can offer your business, please visit our sponsors page here.
We would also like to thank our partners, SaveTheHighStreet.org, the Business Show 2017, No Brainer, the Forum of Private Business, London Chamber of Commerce, Angel Academe, Luxaviation UK, Caxton, Progressive Property, The Self Storage Association and The Brew.
Our Sponsors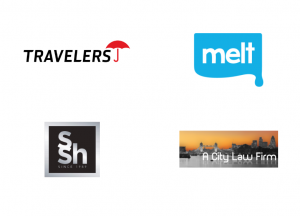 Our Partners