Notice – This funding award was made during the previous iteration of the Small Business Grants Competition which ran from 2016 to 2019. The format has since changed and monthly grant winners are now selected from members of the Small Business Pro community. See here for more details: The Small Business Grants initiative
The winner of February 2018's £5,000 Small Business Grants competition is Cypher, an educational company that teaches children between the age of 4 and 14 how to code during the school holidays.
Cypher's camps run for a full week and incorporate real world themes such as fashion, architecture, digital art, music and nature, into its camp days to show children how technology can be used creatively in any way they can imagine. CEO Elizabeth Tweedale says the company strives to provide a fun, energetic, enriched and comprehensive education for all of its young students.
Launched in June 2016, Cypher has grown from one camp with 12 students to seven camps across London with over 100 students attending the camps each holiday. The also hold after school coding clubs in schools and venues teaching another 120 students to code each week. In August 2017 the company won a position in the Entrepreneurial Spark Scale programme, which Tweedale says helped her focus on the company's growth plans and set the scalable business model into action.
Over the last eight months, the company has grown from the founder to having three staff members and four teachers in September 2017 to now having seven staff members and 30 teachers, with a turnover in excess of £10,000 a month.
Tweedale says, 'Cypher's vision is to create a world where children will have an unlimited appetite for curiosity which will enable them to move forward, open new doors, tackle whatever the future brings and become successful and valuable members of their communities.'
'Inspired'
Our judges commended Cypher on addressing key market requirements. Rennie Schafer, CEO of the Self Storage Association says, '[This is a] business aiming to educate todays children on the technology they will take for granted tomorrow.
'I think the idea of adding drones into their educational programme is inspired and will not only provide interest and entertainment for the children but will educate them on a tool that will have mainstream use by the time they join the workforce.'
Our Small Business Grants scheme is sponsored by Worldpay, Salesforce, Opus Energy and Yell Business and Frontierpay. These partners are specialists in the small business sector and are focused on offering products and services tailored for SMEs.
We would also like to thank our partners, SaveTheHighStreet.org,  No Brainer, the Forum of Private Business, Angel Academe, Luxaviation UK, Caxton, The Self Storage Association and The Brew.
Our Sponsors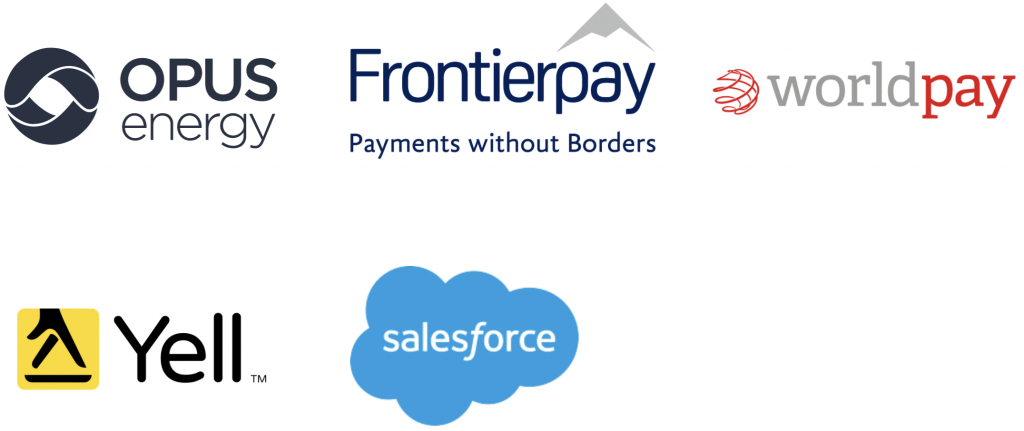 Our Partners