The winner of May's £5,000 Small Business Grants competition, as adjudicated by our panel of independent judges, is Consequential Robotics (CQR) specialising in robotic networked devices that seek to empower people to maintain independence as they age.
CQR, a spin-out company of the University of Sheffield, is headed up by industrial designer Sebastian Conran, who has 40 years' experience in developing consumer designs and an expertise in robotics and artificial intelligence.
In 2017 CQR launched its first commercial product, the robot research platform MiRo-B, the first of a planned range of companion robots for applications in social care, education, and research. Since its in initial launch, CQR has shipped almost 100 research platforms, primarily into the research sector.
MiRo-B has received international critical aclaim, winning the best demonstration award at the 2017 Human Robot Interaction conference, appearing in the media many times including the Guardian and BBC One Show, and featured prominently in the UKTI's international Innovation is Great Campaign.
Conran says, 'Support from SmallBusiness.co.uk could make a very substantial difference to our potential to succeed in our ambition of becoming a world leader in personal robotics, with a goal of reaching annual sales in excess of £20 million by 2022.'
Innovative and fast-growing
Our judges were impressed by the disruptive nature of the company. Rupert Lee-Browne, chief executive of Caxton says, 'Consequential Robotics is a stand-out business that has a strong mission and a very strong future. It is innovative, fast-growing and has the potential to be a world-leader in personal robotics.'
Apply now
Small Business Grants so far has been a cash competition for companies with revenues between £50,000 and £500,000. Now, in addition to accepting these candidates, we are also opening the competition to those businesses that have yet to make sales.
If you run a small business at least six months old, you can apply for free here for our June competition; the deadline is 23:59 on the final day of the month.
Our Small Business Grants scheme is sponsored by Worldpay, Salesforce, Opus Energy, Yell Business and Frontierpay. These partners are specialists in the small business sector and are focused on offering products and services tailored for SMEs. For more information about what they can offer your business, please visit our sponsors page here.   
We would also like to thank our partners, SaveTheHighStreet.org,  No Brainer, the Forum of Private Business, Angel Academe, Luxaviation UK, Caxton, The Self Storage Association and The Brew.   
Our Sponsors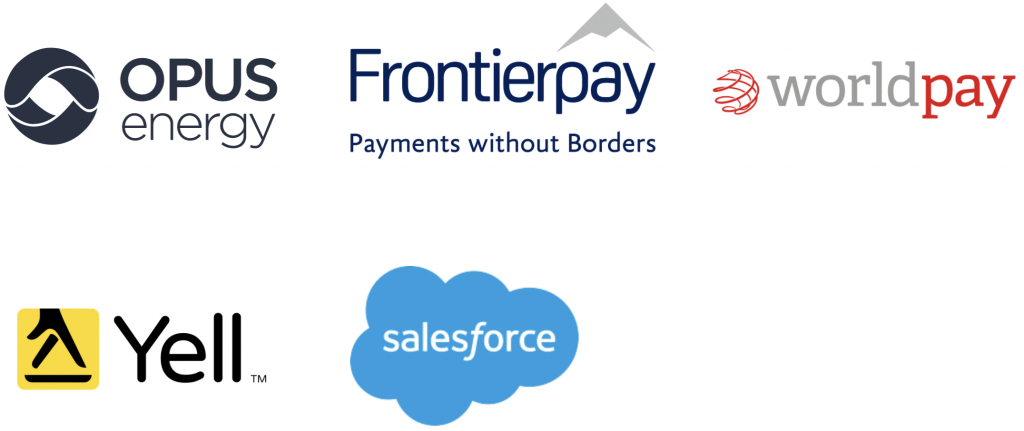 Our Partners