The winner of the Small Business Grants competition for July is revealed as Ocean Spark Studios, a Yorkshire-based video game development studio creating its own inhouse titles.
Starting out in December 2016, the company began its journey working on its biggest title, Tetra – Elemental Awakening, a fantasy role-playing game (RPG) based on the periodic table.
The business also pushes to inspire the younger generation to be involved in a STEM subject and teaches game development through an academy.
Spending the £5,000 cash prize
Company founder Zachray Cundall says the £5,000 will be spent on equipment to run its 3D software. 'These laptops will not only help to assist with running workshops and teaching students inhouse, but it will also provide jobs for QA testing when it comes to testing our own titles,' he says.
Until now, the company has only been able to get one student at a time, but it has had requests for groups of five to attend together to build a game. With the necessary equipment in place, this would be able to be fulfilled.
'This money will also cover small costs such as mice, keyboards, headphones and drawing tablets which will all be relevant to the lessons we teach,' Cundall adds.
The winners of the Small Business Grants competition are judged on turnover performance/growth OR other measure of performance (EG signups, number of products sold etc), innovation, partnerships forged/projects completed, and extent to which a £5,000 cash boost would help the company.
Remember, Small Business Grants is open to businesses that have been set up and actively traded and applications can be made by clicking here.
Our Small Business Grants scheme is sponsored by Worldpay, Salesforce, Opus Energy, Yell Business and Frontierpay. These partners are specialists in the small business sector and are focused on offering products and services tailored for SMEs. For more information about what they can offer your business, please visit our sponsors page here.   
We would also like to thank our partners, SaveTheHighStreet.org,  No Brainer, A City Law Firm, the Forum of Private Business, Angel Academe, Luxaviation UK, Caxton, The Self Storage Association and The Brew.   
Our Sponsors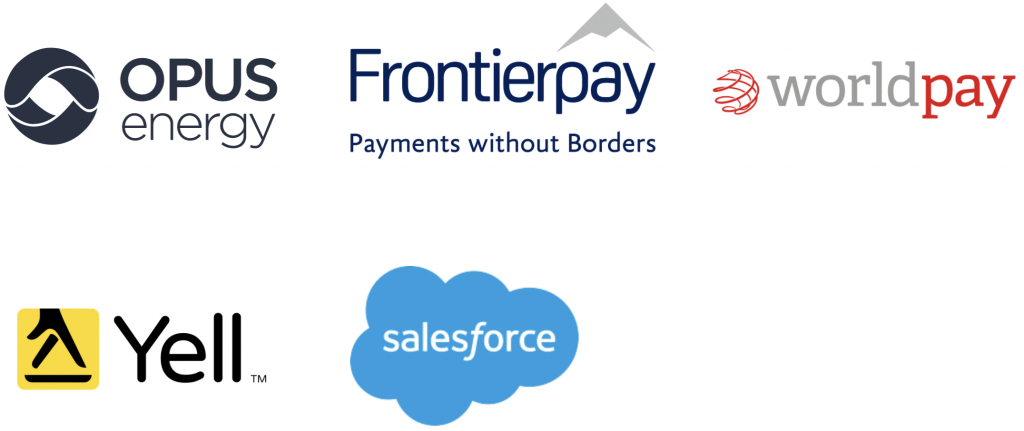 Our Partners