The winner of April's £5,000 Small Business Grants competition, as adjudicated by our panel of independent judges, is Olly's Olives, which aims to shake up the olive market with its unpasteurised snack pouches.
Founder Olly Hiscocks studied neuroscience at the University of Manchester and landed a place to study post-graduate medicine, but always wanted to start his own business.
'The idea of the olives came when I just saw the lacklustre products on the shows – no colour, bland branding, boring flavours and no innovation,' he says. 'So that gave me enough of a drive to buy some olives and ingredients from the market and start marinating in the kitchen. I then took this straight to the market stall in Richmond and that was where Olly's Olives was born!'
However, it was when he looked at the snacking market that he saw a real opportunity. 'The couple of brands already out there again were very bland but committed olive treason by pasteurising their product – a heat-treatment process that ruins the flavour, texture and nutritional value.
'We were told by everyone in the industry that we either had to pasteurise our olives or add artificial preservatives if we wanted to give sufficient shelf life and we said NAY!'
Six months ago Olly launched what he claims to be the world's first unpasteurised snack pouch of olives with three flavours: The Bandit – Chilli & Rosemary; The Connoisseur – Garlic & Basil; and The Hippie – Lemon & Thyme.
Since launch, the company has picked up listings ranging from Ocado and Brewdog to Eurostar and Virgin Trains, achieving sales of £70,000 in six months.
'This money will be an absolute game changer for the business and would actually allow me to finally employ a full time salesman to help me manage the sales process in the business,' Olly says.
Our Small Business Grants scheme is sponsored by Worldpay, Salesforce, Opus Energy and Yell Business and Frontierpay. These partners are specialists in the small business sector and are focused on offering products and services tailored for SMEs. For more information about what they can offer your business, please visit our sponsors page here.   
We would also like to thank our partners, SaveTheHighStreet.org,  No Brainer, the Forum of Private Business, Angel Academe, Luxaviation UK, Caxton, The Self Storage Association and The Brew.   
Our Sponsors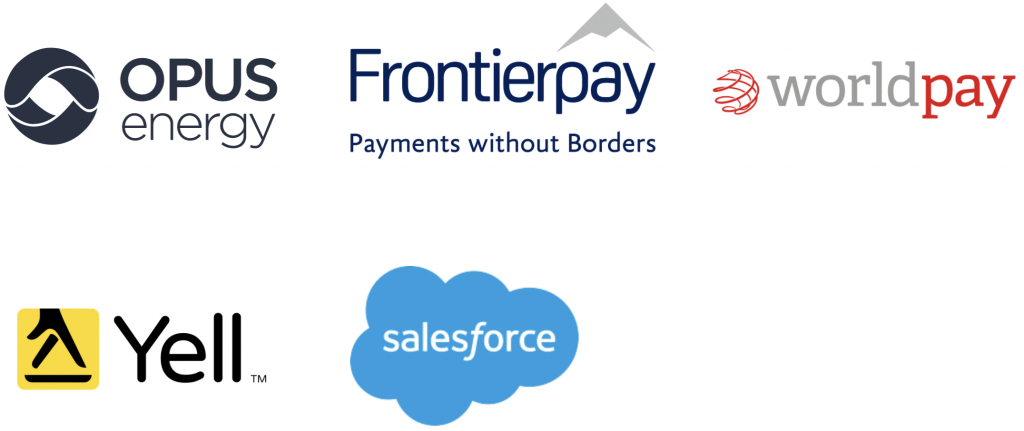 Our Partners