Notice – This funding award was made during the previous iteration of the Small Business Grants Competition which ran from 2016 to 2019. The format has since changed and monthly grant winners are now selected from members of the Small Business Pro community. See here for more details: The Small Business Grants initiative
The winner of the Small Business Grants competition for September is revealed as wildlife products company Green&Blue.
The business was founded in 2004 by husband and wife team Gavin and Kate Christman, who met while working at Dyson. Driven by a passion for nature and disillusioned with the offshoring of production happening at Dyson, the pair launched their first product, the Birdball birdhouse, which went on to win design awards from Wayne Hemingway.
After launching the Bee Brick, a nesting site for solitary bees designed to be used in construction in place of a standard brick or block, the team has grown from two to seven staff, with a reported turnover growth of 160 per cent.
Currently Green&Blue sells its products to some 70 retail shops in the UK and Europe, including the Tate and the Design Museum, and in 2019 the company has new product launches planned for the construction industry.
The £5,000 grant will enable the company to launch a new product designed for swifts. Kate says, 'We see the new products that we have planned for launch as game changers for us as a company and of real benefit to wildlife species in the UK, and beyond.
'We see Green&Blue as being at the forefront of creating biodiversity enhancements via habitat in construction, leading the way in educating house builders in what they can do and offering more appropriate solutions than some competitors.'
An 'innovative approach'
Ian Cass, managing director of the Forum of Private Business and judge for Small Business Grants says, 'Green&Blue addresses a global issue in the reduction in bee numbers, and take a very innovative approach.
'The company has shown strong growth in revenues and headcount and has partnered well with building firms and local councils. They will use the investment well.'
Our Small Business Grants scheme is sponsored by Worldpay, Salesforce, Opus Energy and Yell Business and Frontierpay. These partners are specialists in the small business sector and are focused on offering products and services tailored for SMEs.
We would also like to thank our partners, SaveTheHighStreet.org,  No Brainer, the Forum of Private Business, Angel Academe, Luxaviation UK, Caxton, The Self Storage Association and The Brew.
Our Sponsors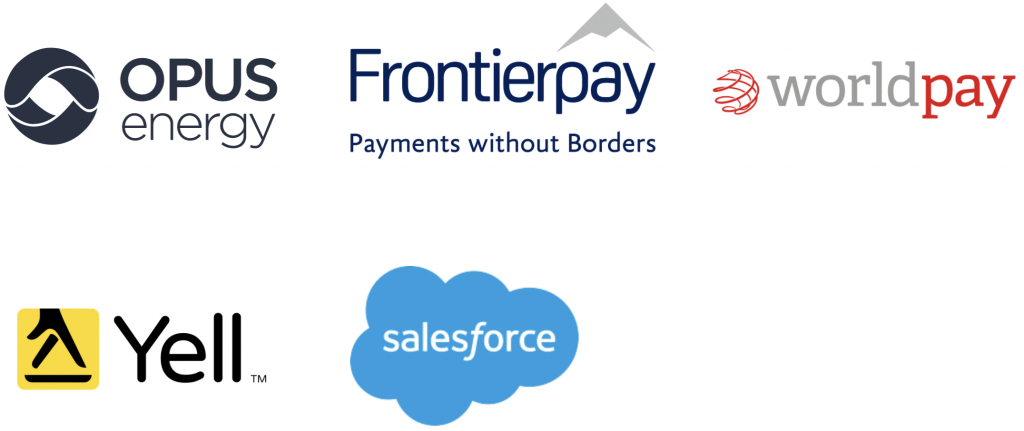 Our Partners