The deadline has passed for November's Small Business Grants, and our team at SmallBusiness.co.uk has narrowed down the list of applicants to a final shortlist. They are:
KeyNest provides a smart key exchange solution for Airbnb hosts, serviced apartment operators and estate agents through its 400 store network. From an original launch of ten London locations in 2016, it now has stores in 50 cities across Europe and has completed over 300,000 key movements to date.
CodeToday runs computer coding courses for children in London with a focus on discipline and engagement. The founder, Dr Stephen Gruppetta, comes from a science background and now works at the company full-time.
The company has created a lightweight, portable, collapsible incubator, designed to decrease the premature death rate throughout the world and believes the international incubator market can be disrupted.
Dogout is a map that will show you the best dog-friendly places around Europe including restaurants, cafes, pubs, beaches, workspaces, hotels and activities to spend the day with your dog. It now has 30,000 places registered on the app.
This is a natural and organic skincare company that was established in August 2017. Its founder previously struggled with eczema and wanted to help fellow sufferers with a range of products.
Congratulations to our shortlisted companies for November!
What happens now?
This shortlist has now been sent off to our panel of independent judges, who will make their decision on the winner in the coming days.
In deciding the winner for the Small Business Grants competition, judges consider four factors: turnover growth/other measures of performance (for example, customer acquisition, market penetration) innovation, partnerships forged/projects completed, and the extent to which a £5,000 cash boost would help the company in context with its size and growth aspirations.
For more information on the process, please visit our FAQ page here. You can also see a complete list of our judges on the homepage.
Remember, Small Business Grants is open to businesses that have been set up and actively traded and applications can be made by clicking here.
Good luck!
Our Small Business Grants scheme is sponsored by Worldpay, Salesforce, Opus Energy, Yell Business and Frontierpay. These partners are specialists in the small business sector and are focused on offering products and services tailored for SMEs. For more information about what they can offer your business, please visit our sponsors page here.
We would also like to thank our partners, SaveTheHighStreet.org, No Brainer, A City Law Firm, the Forum of Private Business, Angel Academe, Luxaviation UK, Caxton, The Self Storage Association and The Brew.
Our Sponsors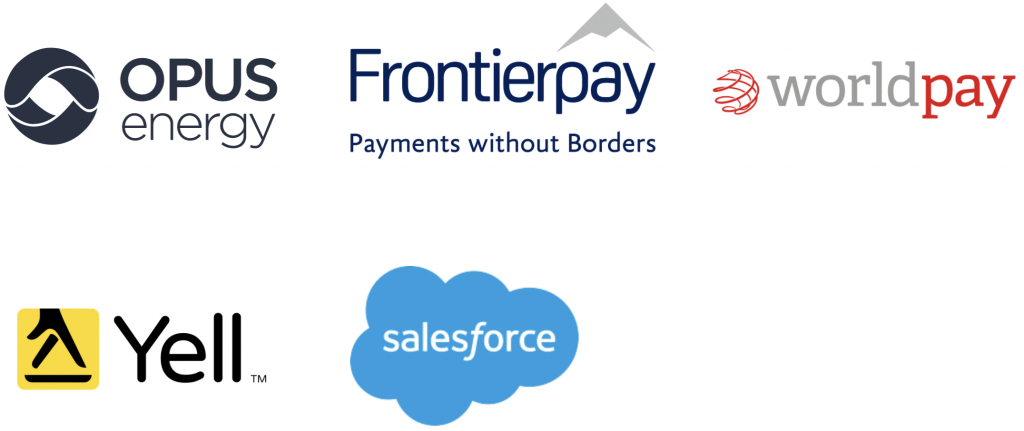 Our Partners