The deadline has passed for October's Small Business Grants, and our team at SmallBusiness.co.uk has narrowed down the list of applicants to a shortlist of six. They are:
The guys at Billy Franks started off making jerky snacks at home for friends, family and local pubs. It has since blossomed into an award-winning business.
This firm brings the sharing economy to boating, letting customers borrow boats for anything from a day hire to a skippered sailing holiday.
Reach + Rescue create innovations to solve firefighters' problems. Their products are even manufactured here in Britain and used by over 80 per cent of the UK fire and rescue and emergency services.
This new Manchester-based bike company started with one demo bike last year and loaned it, receiving positive reviews. The bikes have been praised by experts in the industry and are in demand.
Ox4 Pickups sells bespoke handmade guitar pickups. The business started as a dining room table hobby, but now it sells pickups to musicians all around the world.
Daniel Bradley Ltd is an LED lighting installation company offering replacement lighting to commercial, domestic, rehab centres, offices and factories. It has also set up an electrical connection to a prefabricated house raised on stilts for floodplains.
Congratulations to our shortlisted companies for October!
What happens now?
This shortlist has now been sent off to our panel of independent judges, who will make their decision on the winner in the coming days.
In deciding the winner for the Small Business Grants competition, judges consider four factors: turnover growth/other measures of performance (for example, customer acquisition, market penetration) innovation, partnerships forged/projects completed, and the extent to which a £5,000 cash boost would help the company in context with its size and growth aspirations.
For more information on the process, please visit our FAQ page here. You can also see a complete list of our judges on the homepage.
Remember, Small Business Grants is open to businesses that have been set up and actively traded and applications can be made by clicking here.
Good luck!
Our Small Business Grants scheme is sponsored by Worldpay, Salesforce, Opus Energy, Yell Business and Frontierpay. These partners are specialists in the small business sector and are focused on offering products and services tailored for SMEs. For more information about what they can offer your business, please visit our sponsors page here.
We would also like to thank our partners, SaveTheHighStreet.org, No Brainer, A City Law Firm, the Forum of Private Business, Angel Academe, Luxaviation UK, Caxton, The Self Storage Association and The Brew.
Our Sponsors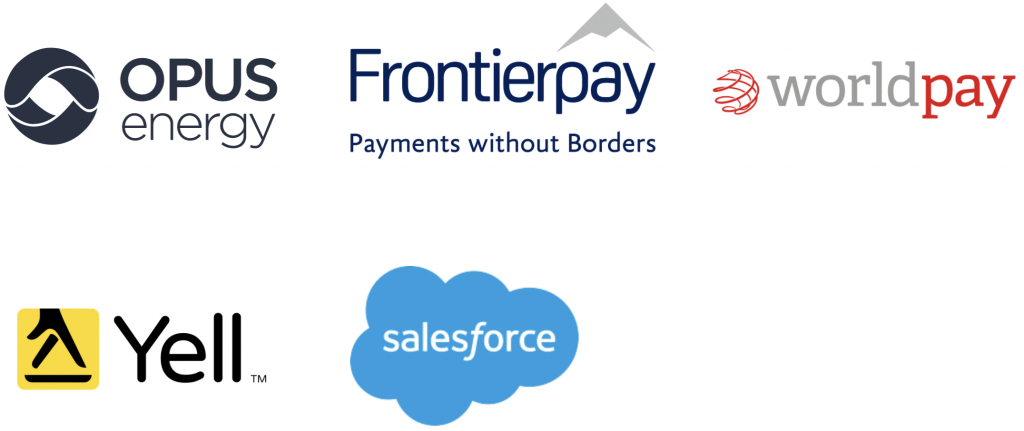 Our Partners