Well&Truly was born when sisters-in-law Maria and Sarah Trechman saw an opportunity for an innovative and exciting brand with great tasting, healthy snacks, whether lower fat, fewer calories or lower sugar.
In the space of a year and a half, the company has supplied Tesco in over 1,000 stores nationwide, brought five products to market and has twice been voted a top 100 UK start-up.
The business, which currently consists of its two co-founders, one permanent employee and one intern, also counts Wholefoods Market, Ocado, Booths and WH Smith as stockists.
Maria says, 'We believe that the food and beverage industry have a responsibility to bring to market as healthy versions of great tasting products as possible.
'Our key achievement to date, and what we're most proud of, is the impact we're already having on consumers' health. Since launching Well&Truly, we've taken 5.6 million grams of fat out of the supply chain, thereby contributing to a healthier population.
'It is our belief that through modest changes in behaviour – such as swapping a regular bag of full fat crisps for a lower fat version – consumers can significantly improve their health over time.'
A focus on exports
The grant will allow the company to take on one more member of staff part-time for three months to set the operation up for international expansion and push export sales.
'With Brexit looming we need to diversify our customer base as much as possible and winning new retail and wholesale customers abroad is a big part of future proofing our business,' Maria says.
She estimates that the work generated as a direct result of the grant would generate between £55,000 and £75,000 worth of sales from new customers based abroad.
Our judges were impressed with the vision of the company. Rennie Schafer, CEO of the Self Storage Association says, '[Well&Truly] has considered the scaling problems that thwart many small businesses and look headed for serious growth.'
Our Small Business Grants scheme is sponsored by Worldpay, Salesforce, Opus Energy and Yell Business and Frontierpay. These partners are specialists in the small business sector and are focused on offering products and services tailored for SMEs. For more information about what they can offer your business, please visit our sponsors page here.   
We would also like to thank our partners, SaveTheHighStreet.org,  No Brainer, the Forum of Private Business, London Chamber of Commerce, Angel Academe, Luxaviation UK, Caxton, Progressive Property, The Self Storage Association and The Brew.   
Our Sponsors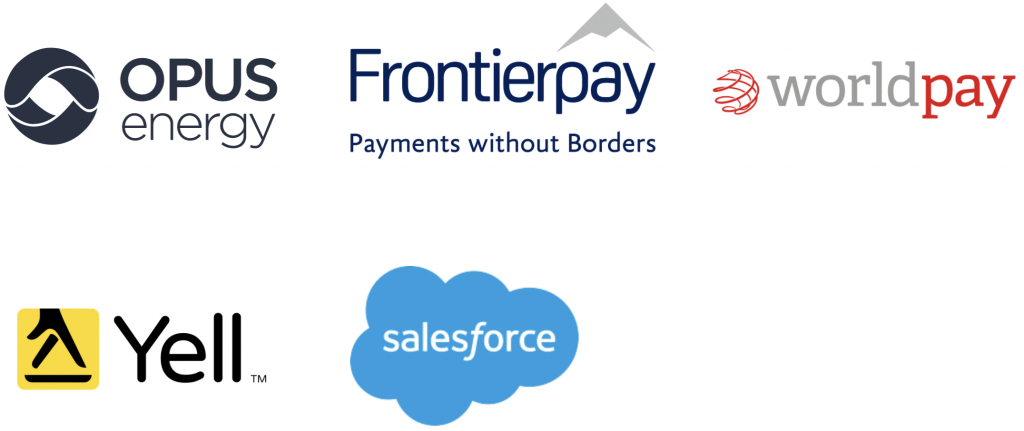 Our Partners